California Innocence Coalition: the Power of Collective Action
The California Innocence Coalition– the Northern California Innocence Project, the California Innocence Project, and Loyola Project for the Innocent – work on policy reform for those affected by wrongful convictions in California. To learn how a bill becomes a law, click here.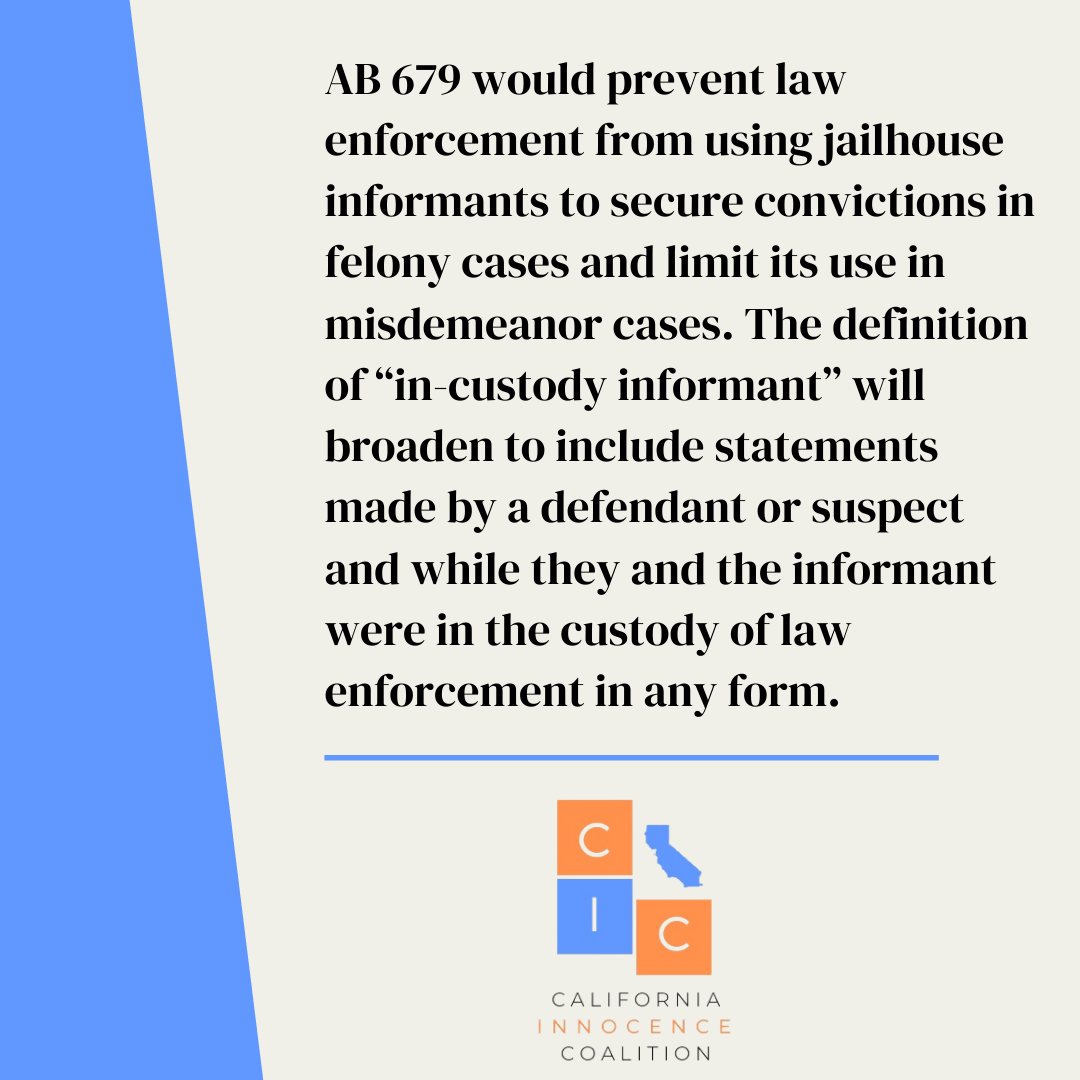 AB 679 - Testimony of in-custody informants
On February 12, 2021, Assemblymember Laura Friedman (D-43rd District) and co-author Senator Weiner (D-San Francisco) introduced NCIP co-sponsored AB 679, a two-year bill that would prevent law enforcement from using jailhouse informants to secure convictions that would improve the integrity of criminal investigations and help restore trust between law enforcement and the public. It will also ensure that the constitutional rights of the accused are preserved, that guilty people are held accountable, and that the innocent are not wrongfully convicted. Jailhouse
informants
are a leading contributing factor to wrongful convictions. Jailhouse informants are people in custody with the defendant who provide testimony often claiming that the defendant provided incriminating information or confessed to the crime. Jailhouse informants typically receive a benefit in exchange for their testimony, and therefore are "notoriously unreliable." This issue is very real to our work and our clients: NCIP's longest-held client was wrongfully incarcerated for 34 years because of the testimony of two career jailhouse informants. On October 11, 2019, he finally walked free after nearly three decades of fighting against the false claims of the informants.