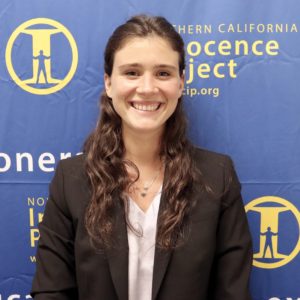 CAMILLA AMATO
Camilla Amato is a 3L. Originally from Italy, she received her B.A. in International Affairs from John Cabot University, Rome, and her M.A. in Human Rights Law from SOAS, University of London. Camilla is interested in pursuing a career in human rights law; she has worked with the Federal Public Defender, representing indigent clients on death row, and interned for the Center for Justice and Accountability. Now part of NCIP, she is excited to fight against wrongful convictions and join the efforts to free innocent people.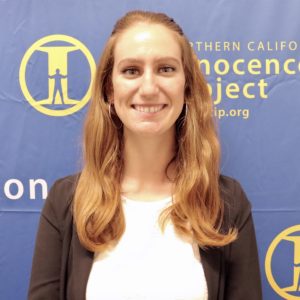 KATHERINE BLAKE
Katherine Blake is a second year student at Santa Clara Law. Prior to law school, she graduated from University of San Diego. Blake then served as a Peace Corps Volunteer for several years in Paraguay, South America which inspired her passion for human rights.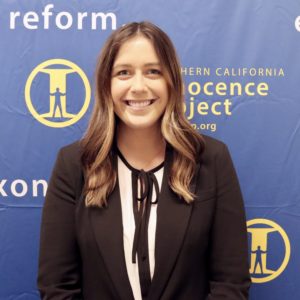 MORGAN EDWARDS
Morgan Edwards is a third-year law student at Santa Clara Law. She grew up in Sacramento, California and attended California State University, Chico, where she earned a Bachelor's Degree in Communication Studies – Public Affairs. After undergrad, she earned a Master's Degree in Sport Management from the University of San Francisco. At Santa Clara Law, Morgan is a member of the Criminal Law Society, Women and Law, and the Sports and Entertainment Law Society, and she's excited to be part of the NCIP team.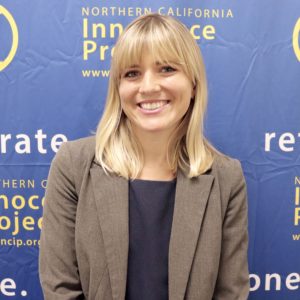 CAITLIN GILBERT
Caitlin Gilbert grew up in Southlake, Texas. After earning her Bachelor's in Marketing at the University of Arkansas, she pivoted to pursuing a career in law in the Bay Area. Since entering law school at SCU, Caitlin has developed a passion for criminal defense, advocacy, and legal research and writing. She looks forward to exploring these passions through her work at NCIP. Caitlin has interned at Public Defender Offices in both Santa Cruz and Santa Clara County throughout law school and is interested in working in indigent defense after graduation this spring.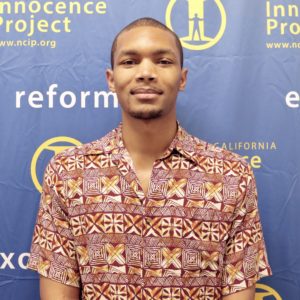 MARSHALL GRASTY
Marshall Grasty is a 3L at Santa Clara University School of Law. At 18, Marshall interned with the Santa Clara County Office of the Public Defender (SCCPD). It was there that Marshall discovered his passion for sensible criminal legislation and ethical applications and enforcement thereof. He joined NCIP to further the organization's mission of educating people about the criminal justice system, exonerating individuals who have been wrongfully convicted, and reforming the criminal justice system. Marshall has a B.A. in Psychology from the University of California, Merced.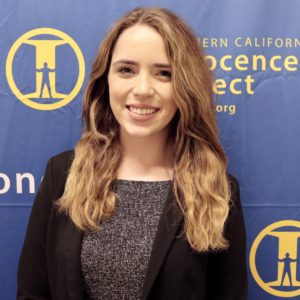 ALYSSA KAMEL
Alyssa Kamel is a 2L at Santa Clara Law interested in Criminal law and International Human Rights. Alyssa participated in the Hague Program where she attended meetings at the International Criminal Court, Kosovo Chambers, and the International Court of Justice. She is Co-Vice President of Women and Law, an Associate of the Journal of International Law, and a member of the SCU Trial Team. She interned at the Santa Clara Superior Court and the Santa Clara Public Defender's Office.
RUBY PALOMARES
Ruby Palomares is a 3L at SCU. She attended UC Davis where she majored in Communications. She interned at the Yolo County Public Defender's Office where she worked in their expungement clinic. She currently serves as a co-president of the National Lawyers Guild chapter at SCU. During her time in law school, she has participated in the KGACLC Workers Rights' and Immigration Clinics.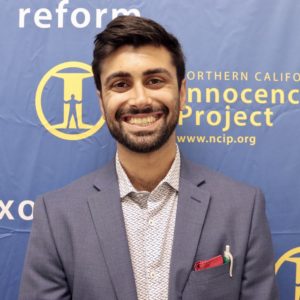 ARDALAN RAGHIAN
Ardalan 'Ardy' Raghian is a second-year law student at Santa Clara University School of Law. He is the Editor-in-Chief of the student-run law news publication The Advocate, the founder and president of the Santa Clara University School of Law American Civil Liberties Union Northern California Club, the vice president of the American Constitution Society Chapter, and a board member of the Social Justice Coalition. Ardy loves dogs and has a lab-rottie named Abby.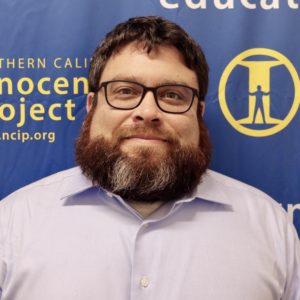 MICHAEL ROMERO
Michael Romero, a native of San Diego, California, is an accomplished professional with over ten years of experience in regulatory compliance and investigations within both government and the private sector. As a first-generation college and graduate student from a working-class family, Michael has a strong commitment to public service and helping those with limited access to legal aid. He has a B.A. in Political Science and International Studies from Yale University.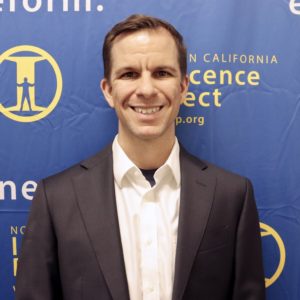 GABRIEL ROSANIO
Gabriel Rosanio is a graduate of the University of Notre Dame and received a doctorate in biochemistry and molecular biology from Northwestern University. Gabriel is interested in the intersection between genetic sequencing and its appropriate and responsible use in the criminal justice system.
CHRISTINA SANTORA
Christina Santora is from Far Rockaway, New York and attended Loyola University New Orleans where she received her B.A. in Latin American Studies. She serves as co-president of the National Lawyers Guild and If/When/How: Lawyering for Reproductive Justice chapters at SCU. She has volunteered at Community Legal Services in East Palo Alto, the Florence Immigrant and Refugee Rights Project in Arizona, and the New York Immigration Coalition.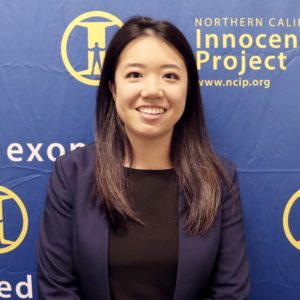 KATERINA U
Katerina U has an B.A. in Molecular Cell Biology from UC Berkeley. Prior to joining NCIP, she worked in the life sciences industry evaluating the drug safety in clinical trials. She finds it reassuring that objective evidence can be used to overcome biases and errors. From her perspective, NCIP's mission betters society by correcting past wrongs through exoneration, mitigating present issues through education, and preventing future injustice through reform.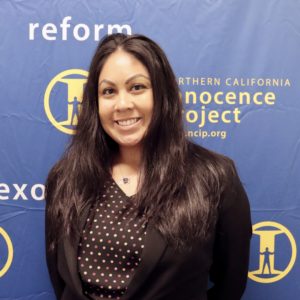 MONICA WILLEY
Monica Willey was born and raised in east San Jose and prior to attending law school, was a middle school teacher for many years. She has always been dedicated to social justice and public interest work. Her interests in law school include juvenile justice, criminal law, and family law.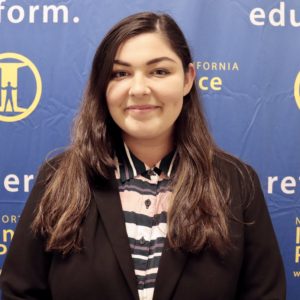 EMILY WINGETT
Emily Wingett is a 3L at SCU and aspires to become a public defender. She is passionate about representing underserved communities and giving back. Prior to joining NCIP, she worked at the public defender's offices in Santa Clara and San Francisco, representing misdemeanor clients and learning the ins and outs of criminal defense.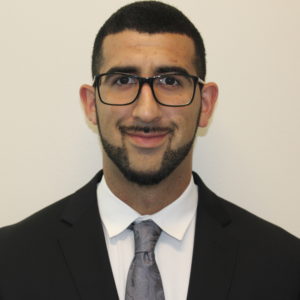 JOSE GONZALEZ
Jose Gonzalez was born in San Francisco and has lived in the Bay Area his whole life. He studied Political Science at the University of California, Berkeley before pursuing a career in law.  His interest in law and, in particular, being an advocate for socio-economically challenged groups, comes from his own exposure at an early age to topics such as the death penalty, civil rights, and farm labor movements.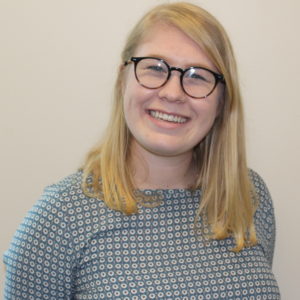 HANNAH FORD-STILLE
Hannah Ford-Stille is from Los Gatos, California and attended Loyola University Chicago where she received her B.A. in Political Science and History. While at Loyola, she studied abroad at the University of Cape Town in South Africa, participated in Pi Sigma Alpha (the national political science honors society), and was a member of Alpha Delta Pi sorority. At Santa Clara, she participated in Galloway Moot Court and is a member of Women and Law.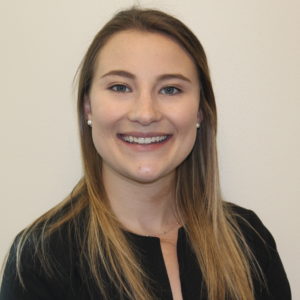 SERALYN FIELDS
Seralyn Fields is a third-year law student at Santa Clara and a bay area native. After studying at Cal Poly, San Luis Obispo for undergrad she returned home for law school. She was immediately drawn to the criminal justice system and has spent time working with the Santa Clara District Attorney's office. Seralyn was interested in NCIP's mission to help promote a fair and just system.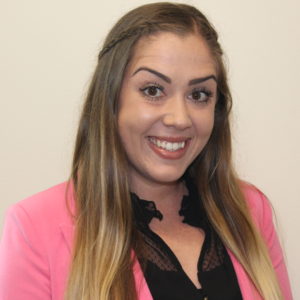 LAURYN BRUTON-BARBOSA
Lauryn Bruton-Barbosa is a Bay Area native who greatly enjoys soaking up the sunshine on the water, in the water or around the water. She obtained a B.A. in Intercultural Peace and Justice Studies with a Minor in History at Holy Names University in Oakland and is passionate about criminal justice reform. She has volunteered with several non-profit organizations around the Bay Area dedicated to criminal justice reform including Prison University Project and Legal Services for Prisoners with Children.