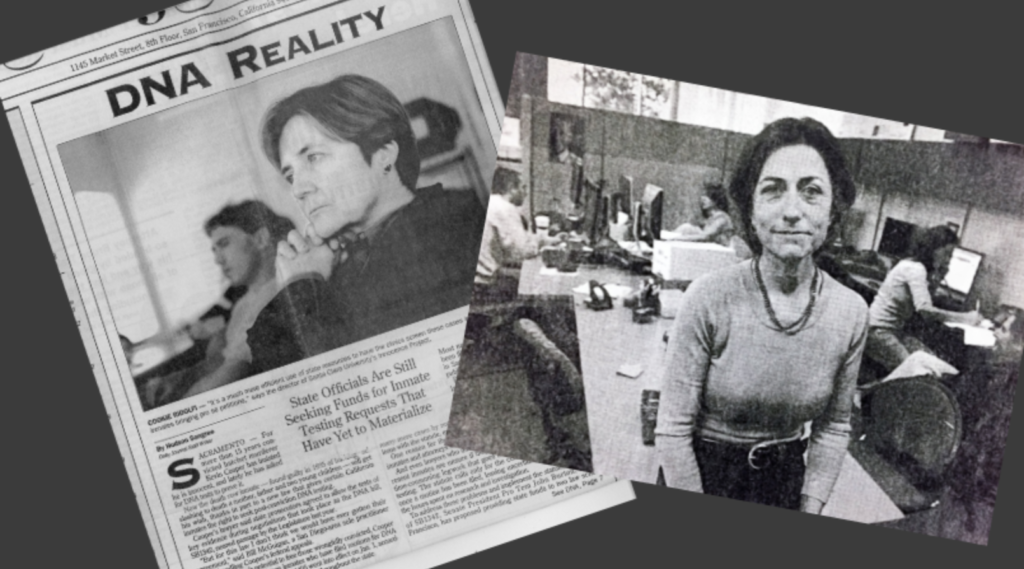 The Northern California Innocence Project (NCIP) is a non-profit clinical program of Santa Clara University School of Law. NCIP's mission is to promote a fair, effective, and compassionate criminal justice system and protect the rights of the innocent. We challenge wrongful convictions on every front by exonerating the innocent, educating future attorneys, and reforming criminal justice policy.
NCIP envisions a criminal justice system that makes us safer, is cost-effective, and is fair and equitable – one that accurately separates the innocent from the guilty and treats all with fairness and compassion. NCIP strives to partner with all stakeholders – from law enforcement to advocates – to ensure that this vision is realized.
NCIP was founded in 2001 by Kathleen "Cookie" Ridolfi and Linda Starr at a moment when new legislation had been adopted in California (CA Penal Code Section 1405) to permit convicted inmates to seek DNA testing that would prove their innocence. Both Ridolfi and Starr had worked for many years as trial and appellate attorneys and saw opportunities to rectify errors in the system and free innocent people. At first working with volunteer staff and law students, they immediately took on cases that led to NCIP's first exoneration in 2002.
Today, NCIP has 10 staff members and many dedicated volunteers, students, and pro bono partners. To date, NCIP has won justice for 35 individuals who collectively have spent more than 525 years in prison.