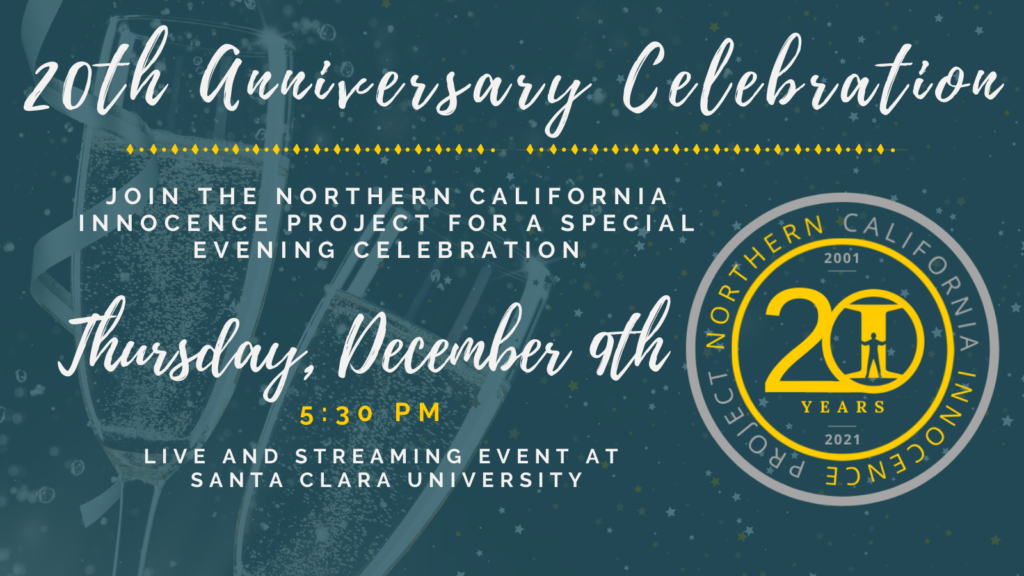 We are excited to host NCIP's 20th Anniversary Celebration this year on Thursday, December 9th.
The event will be available to viewers via live stream with more details for the link coming soon.
Since the beginning of the COVID-19 pandemic, we have helped to free 4 wrongfully convicted men.
Jeremy Puckett (March 13, 2020), Arturo Jimenez (August 12, 2020), Clifton Jones (April 15, 2021), and Juan Bautista (June 24, 2021)
collectively lost 71 years. 
We hope you can join us for a special evening event on December 9th to honor these and all those freed from a wrongful conviction. Our community is critical to the healing journey!